Accessible Bed and Breakfasts

Selecting Accessible Bed and Breakfasts to Meet Your Needs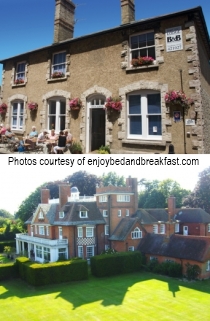 More and more owners of bed and breakfast (B & B) inns are becoming aware of the importance of providing accessible facilities for travelers with limited mobility. Unlike many large hotels, disabled travelers will find that accessible bed and breakfasts typically offer a higher level of individualized customer service and flexibility.
In addition to enabling you to make the most of your trip, B & B's offer a unique and pleasurable lodging experience that will be long remembered.
Prior planning is always crucial to a relaxed, enjoyable vacation, regardless of needs. As you peruse the internet or work with a travel representative to find the perfect B & B, here are some tips to keep in mind.
Location, location, location

Consider why you want to travel to a particular destination. Do you want to be close to local attractions or a particular event? Always check the location of the inn and consider how you will be able to get around during your stay, whether by car, taxi or public transport.
Accessible bed and breakfasts will often have contacts with local transportation services and be more than willing to help you plan your arrival, excursions and departure.
Always check the B & B's Access Statement

An Access Statement is simply a guide to the facilities at the inn. It will be a written and descriptive approach providing information on all aspects of the property for disabled travelers, from pre-arrival to local services to toilets.
You should find this available on each B & B website. Alternatively, just call or email in advance and your hosts can send a copy of the statement to you for review.
Are you traveling by car or van?

Check whether the accessible inn has designated parking. As small-accommodation providers, some B & Bs in city locations may have limited or restricted parking. Ask your host about parking close to the property and the access from the lot to the front door. Many B & B s will be happy to accommodate guests with mobility difficulties and reserve a parking spot close to the entrance.
Before booking, double check the Access Statement and look out for mentions of the surface of the parking area (is it gravel or concrete?) and whether there's a steep slope or level access into the building.
Bathroom Facilities

Make sure you research the bathroom facilities. Check carefully about level access and wide doorways, grip handles, and also small details like a 20cm lip into the shower that could be problematic for you.
Do you need to store medication during your stay?

Some inns will have a mini fridge in the rooms, so check the facilities. If not, ask your host to safely store your medication in staff areas.
Only you know best

If any information is missing or you are unclear on any aspects of your stay or reservation, just contact the B & B directly for further information before you travel.

B & B owners are typically friendly and highly accommodating &mash; they will be committed to helping you make an informed choice about where to stay.
In addition, many will have local contacts and may be able to help you rent mobility equipment, hire accessible transportation providers, and handle other services to make your stay easier.
Try to plan and arrange for any of these services in advance. Then, when you arrive, don't be afraid to ask for help with anything else you need.
And finally...

Give your B & B host constructive feedback about your stay. Owners highly value the opinions of their guests, and what you suggest may well improve the next disabled traveller's stay.
This article was written by Steph Fairfoul of Enjoybedandbreakfast.com, a small, independent travel website committed to equal opportunity and featuring a hand-picked collection of Accessible Bed and Breakfasts.
Related Info: Accessible Bed and Breakfasts
Wheelchair Accessible Cruising
Ideas for Adaptive Tours
Accessible Travel Resources