Wheelchair Golf - Adaptive Golf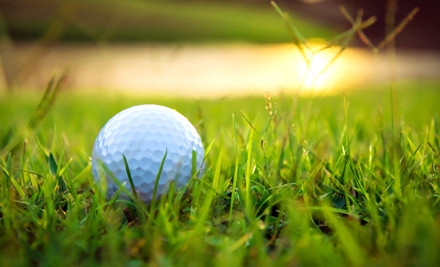 Wheelchair golf, also called adaptive golf, is continuing to grow in popularity, as more advocacy, customized equipment, adaptive golf instruction, and options become available.
Together, these resources are driving  momentum and championing the cause to help physically challenged players learn, enjoy and continue to play the sport.
The following list of organizations are helping to advance awareness and involvement in adaptive golf among youth and adults.
Adaptive Golf Foundation of America
agfofamerica.org
Nonprofit organization providing adaptive golf instruction, life skills, custom equipment and personal development opportunities for physically challenged individuals of all ages.
Adaptive Golf Institute
adaptivegolfinstitute.org
Provides instruction, resources and guidance to make golf accessible at a low cost for persons with disabilities, while fostering a lifelong love for the sport as an outlet for recreation, therapy and rehabilitation. 
American Veterans Adaptive Golf
Part of the Adaptive Golf Foundation of America, American Veterans Adaptive Golf, is a rehabilitative and therapeutic golf and life skills program designed to enhance the physical, mental, social and emotional well-being of disabled veterans and injured military personnel.
Amputee Golf Australia
amputeegolfaustralia.asn.au
Promotes the sport of golf as a rehabilitation tool and for recreation, as well as enhances awareness of new developments and improvements of prosthetics.
British Amputee Golf Association
baga.org.uk
BAGA is a voluntary group that promotes wheelchair golf by traveling the home countries with Summer International Championships and encourages fellow amputees to play golf and compete on equal terms.
Canadian Amputee Golf Association
caga.ca
Assists and their families in the rehabilitation, promotes awareness of amputee issues, and introduces physically challenged individuals to the sport of golf as a means of recreation and rehabilitation.
European Disabled Golf Association
edgagolf.com
Champions golf programs for disabled individuals throughout Europe, advocates integration of golfers with disabilities into the international golf movement for able-bodied golfers, and coordinates golf tournaments for persons with physical disabilities.
Fore Hope
forehope.org
Nonprofit organization that uses golf as an instrument to help in the rehabilitation of persons with disabilities or an inactive lifestyle.
National Amputee Golf Association
nagagolf.org
A nonprofit group organization that hosts adult and youth golf clinics and sponsors, national, regional and local adaptive golf tournaments across the United States.
National Alliance for Accessible Golf
accessgolf.org
Raises awareness and funding for people with disabilities to increase participation in the game of golf.
United States Golf Association
resourcecenter.usga.org
Promotes making golf more accessible for the physically challenged and provides information to people with disabilities who want to play golf.
If you have recommendations of other nonprofit golf organizations you would like to see listed above, please contact us by clicking here.  Thank you.
Related Information - Wheelchair Golf & Sports
Wheelchair Sports Information
Wheelchair Tennis
Wheelchair Basketball Rules
Mobility Advisor HOME

›
Wheelchair Sports Activities
› Wheelchair Golf