Will Medicare Cover
Your Electric Wheelchair?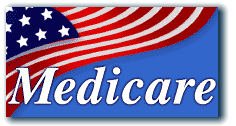 An electric wheelchair can open the door to greater independence and a more active lifestyle for individuals who do not have the ability or upper body strength to propel themselves in a manual wheelchair.
Companies offering Medicare supplement insurance, also called medigap coverage, will often cover a portion of the cost of a power wheelchair for those who are Medicare eligible (see below). The amount covered can represent up to thousands in out-of-pocket savings. 
Note: Before you purchase Medicare supplement insurance, compare options and insurers to ensure you are getting the extra coverage you need at the price you can afford. Online tools and comparison charts are useful in the decision-making process. 

Medicare Eligibility

Your specific medical need, the type of mobility chair you require, the wheelchair you choose, and the state in which you live are factors that contribute to eligibility requirements.

Medicare requires the following conditions for a power wheelchair or scooter to be covered.

You have a medical condition that requires assistance with daily living including getting dressed, taking a bath, getting in or out of the bed or chair, moving around your home, and using the bathroom.


You do not have the upper arm strength or physical ability to operate a manual wheelchair, use a cane, or walker.


You have the skills to safely operate the controls of a power wheelchair or scooter in your home, as well as in other environments.


You met face-to-face with your healthcare provider and received a prescription for a mobility chair that includes a certificate of medical necessity.
Medicare will not cover the purchase of a power wheelchair if it is will be used primarily for leisure or recreational activities, or if it is only needed to move around outside your home. For more information on Medicare qualifications, visit www.medicare.gov.
Steps for Medicare Qualification

Make an appointment with your doctor for a mobility evaluation. Medicare requires a face-to-face examination with your treating physician before accepting a prescription for a power chair or scooter.During your appointment, your doctor will determine if your needs can be met by a manual wheelchair, cane or walker before writing an eligible prescription for an electric wheelchair.


Have your doctor fax or mail the written prescription and your medical information to your requested wheelchair supplier within 45 days of your face-to-face examination.
Your wheelchair supplier will work with you and your physician to determine the best wheelchair model for your needs. You should "test drive" a number of models to determine which is the most comfortable and offers the best handling.


Once you select an electric wheel chair to purchase, a trained representative from the company will conduct a home assessment. This will ensure you have adequate access to all areas that will enable you to perform daily activities including bathing, grooming, dressing and eating.


The next step is to complete and submit Medicare's forms and paperwork for processing. Though, if you are buying your electric wheelchair from an experienced, service-based mobility supplier, the company will handle all of the paperwork for you, including submitting the Medicare forms and handling the entire claims process.


The last step is delivery of your new wheelchair where a trained mobility specialist will deliver the power chair to your home. He or she will adjust the wheelchair to fit your body for complete comfort and show you how to operate the controls so you can begin to regain your mobility right away.
Medicare and most private insurers will cover between 50% and 80% of the allowable price for power chairs. The amount that your insurance company pays will depend in part on the type of mobility chair you require and the state in which you live.
Most secondary insurance companies will cover what your primary insurance does not pay. If you don't have Medicare supplement insurance, or the remaining expense would create a financial hardship, ask for special consideration to help you get the power wheelchair. 
Related Information: Electric Wheelchair
Electric Wheelchair Types and Options
Accessibility in Your Home
Mobility Resources