ADA Hotel Selection Tips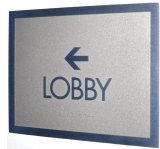 While an ADA hotel may comply with all required accessibility guidelines, there is so much more that constitutes an ADA-friendly hotel – and one in which you would want to stay.
When the Americans with Disabilities Act (ADA) was signed into law on July 26, 1990, it guaranteed basic rights for all individuals with disabilities.
Yet, this hallmark legislation could not guarantee that hotel staff would be appropriately trained to relate to and understand the challenges of disabled individuals – or provide quality customer service levels.
To ensure that a hotel is not just being ADA compliant, but "customer accepting" as well (meaning that all customers are treated with dignity and respect), ADA adherence combined with a commitment to understanding and service must be at the core of a lodging company's culture.
For example, people in wheelchairs look to hotels to provide all the standard ADA requirements including:

Hotel parking lot with ample handicapped accessible spaces.
A lowered front desk counter area that enables easy sign in and check out.
An accessible guestroom that includes an open bed frame and ample space to transfer and get around.
A bathroom outfitted with easy-to-use fixtures and a roll-in shower with ample space.
Yet the type of treatment individuals with disabilities receive from hotel staff can make the difference between an adequate stay and a satisfying, enjoyable lodging experience. And first impressions are key indicators.
Are the front desk and hotel service staff friendly and positive?
Do they seem comfortable with your disability and enjoy interacting with you?
Do you sense a commitment to meeting your needs and delivering a totally satisfying stay?
If you do, you are likely in an establishment with well trained staff who possess the skills required to fully meet your requirements and ensure a comfortable stay.

Some ADA hotels such as Hawthorn Suites and Microtel Inn and Suites have instituted required disability awareness training for their hospitality employees.
These training initiatives focus on how be more aware, helpful and friendly to those with disabilities by going beyond the necessary guidelines. 

Disability etiquette skills are imparted by involving staff in interactive training sessions. These session include role playing using wheelchairs, blindfolds, earplugs and taped hands, which enable employees to practice how to treat and service customers with disabilities. 

The result is a more comfortable and positive travel experience for people in wheelchairs, as well as for all lodging guests. For more information on accessible travel, click here: ada travel resources.
"I've learned that people will forget
what you said, people will forget what you did, but 
people will never forget how you made them feel." 
- Maya Angelou
Related Information - ADA Hotel
More on Wheelchair Accessible Hotels
Disabled Travel-Friendly and ADA Hotel Resources
Disability Etiquette
Mobility Advisor HOME

›
Accessible Travel
› ADA Hotel