Mobility and W

heel Chair




Adaptive Living Information Guide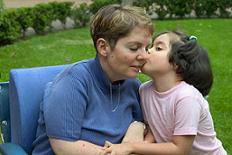 Welcome! Mobility-Advisor.com serves as an educational guide on wheel chair options, mobility equipment, disability resources, and recreational outlets that enhance the lives of individuals of all ages who need mobility assistance.
I created this site to honor my mother, Anita K. Schwab, who was left paralyzed after a devastating stroke – and fully reliant on a wheel chair for mobility. Consistent with the way she lived her life, my mom never lost her positive attitude and steadfast belief that anything is possible with the right outlook, motivation, and tools.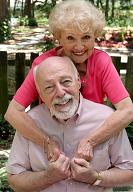 With enviable determination and fervor, she took full advantage of educational opportunities, mobility aids, and wheelchair equipment to live each day more independently and experience greater joy. 
In that spirit, each article and resource on this web site is designed to offer insights to help you have more informed discussions with your health care professional. You'll also find helpful tips on achieving a more independent and satisfying lifestyle.
Therefore, I hope you will find this mobility site beneficial... whether you need information on wheel chairs, mobility scooters, wheelchair vans, lifts and ramps, wheelchair sports, or accessible travel tips.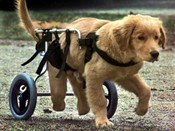 In addition, there's information on how to enhance mobility and quality of life for a physically challenged dog or cat. You'll find tips and resources for getting a custom-fit wheelchair or other adaptive equipment for your beloved furry friend.
Please remember to always consult with your healthcare professional for all mobility-related decisions.
I appreciate your visiting Mobility-Advisor.com. Your comments are always welcomed and will be used to continually enhance the value of this site for visitors. Please take a moment to share your thoughts by clicking here. Thank you!

---
Better Life Mobility
Family owned since 1997, BetterLifeMobility.com is a wheelchair van authorized dealer serving San Diego, Riverside and Las Vegas. Our experienced team lives the mobility life daily. We are committed to providing safe, comfortable and easy-to-use vehicles, along with exceptional service and financing that meets your needs.
---
Shop for Mobility Equipment
Click Below on the Category of Your Choice
CardDebtGuide.com
If expenses associated with a recent disability have caused you to accumulate excessive credit card charges, learn about practical tips for finding credit card debt relief at CardDebtGuide.com.
---
---
Now Trending on the Web
---